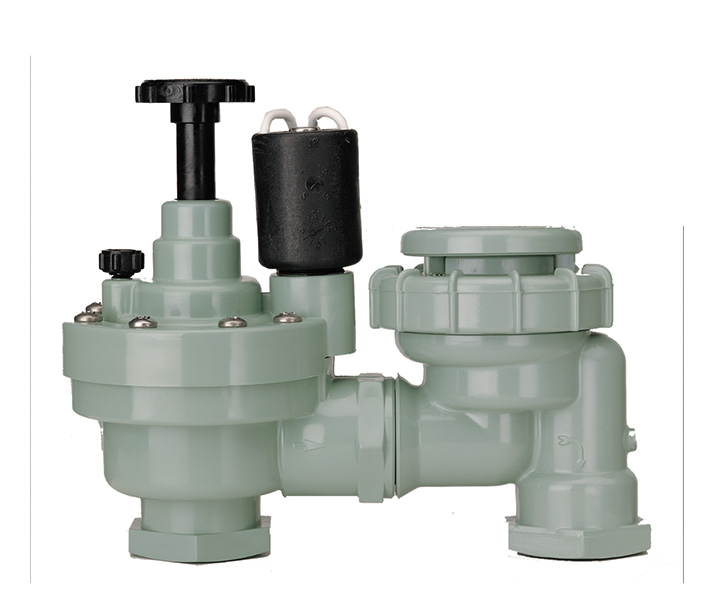 54000 Valves
3/4" Anti-Siphon, Automatic (Thread)
Features:
3/4" female-threaded anti-siphon valve with flow control.
Built-in atmospheric backflow preventer protects househould water supply from possible contamination.
Safe low-voltage solenoid provides long-lasting service.
Flow control allows for precise adjustment after installation.
Manual external bleed allows for operation without electrical power.
Double-beaded diaphragm.
Self-aligning bonnet.
18" solenoid lead wires for easy access and installation.
Note:
Click on the linked heading text to expand or collapse accordion panels.

The performance-proven RJ by Lawn Genie ¾" Automatic Anti-Siphon Valve is a combination valve and backflow prevention device in one unit. The built-in protection is designed to protect drinking and other household water from contamination. A pressure-activated double-beaded diaphragm strengthens the seal between the body and the bonnet.
Simple-to-use software allows you to program everything at a computer.
BUY NOW

Note: *redirects you to torodealer.com.