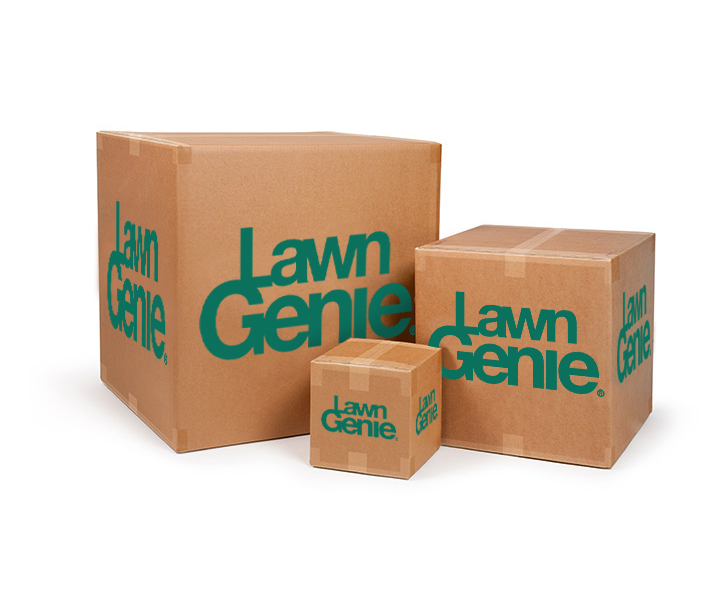 Shipping & Tax Policy
At this time, items purchased from LawnGenie.com can ONLY be shipped within the United States. We are UNABLE to ship to Canada, Puerto Rico, or Mexico.
The Toro Company complies with the U.S. tax code within each state. Therefore, all LawnGenie.com purchases will be charged applicable state and local taxes. An estimate of the tax will show up when you check out. This is an estimate. Sales tax will be calculated based on the ship address and the sales tax rate in effect at time of shipping, therefore the amount on your credit card or bank statement may differ.
All orders are shipped UPS ground transport, therefore, we CANNOT ship to P.O. Boxes. You should expect delivery within 5 to 7 business days after the order is processed. At this time, LawnGenie.com is not offering next day deliveries. For most of these products, next day delivery charges would exceed product cost.
| TOTAL ORDER VALUE | STANDARD GROUND |
| --- | --- |
| $0.01 - $14.99 | $3.95 |
| $15 - $24.99 | $5.95 |
| $25 - $49.99 | $8.95 |
| $50 - $74.99 | $10.95 |
| $75 - $99.99 | FREE |
| $100 - $149.99 | FREE |
| $150 and up | FREE |
| TOTAL ORDER VALUE | STANDARD GROUND |
| --- | --- |
| $0.01 - $14.99 | $14.95 |
| $15 - $24.99 | $17.95 |
| $25 - $49.99 | $21.95 |
| $50 - $74.99 | $25.95 |
| $75 - $99.99 | $29.95 |
| $100 - $149.99 | $31.95 |
| $150 and up | 15% of the total order value |
| TOTAL ORDER VALUE | STANDARD GROUND |
| --- | --- |
| $0.01 - $14.99 | $25.95 |
| $15 - $24.99 | $28.95 |
| $25 - $49.99 | $31.95 |
| $50 - $74.99 | $38.95 |
| $75 - $99.99 | $44.95 |
| $100 - $149.99 | $49.95 |
| $150 and up | 15% of the total order value + $20.00 |