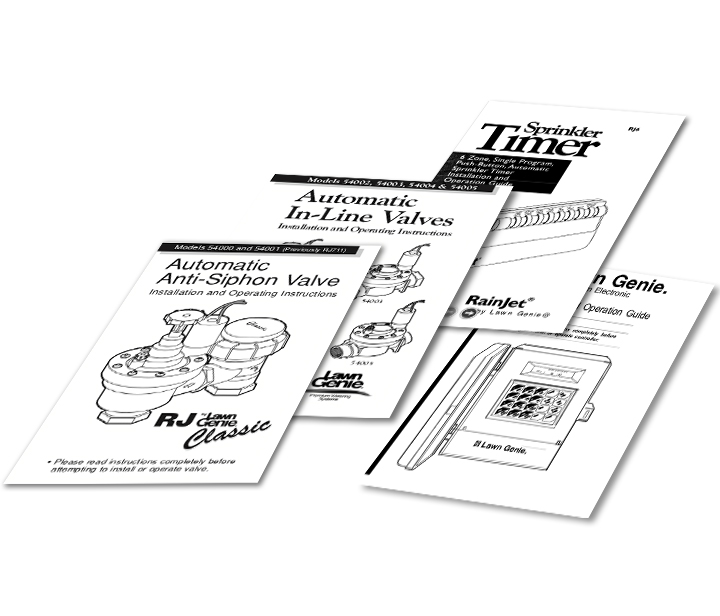 Product Literature
Download Manuals & Guides:
The Product manuals below are in Adobe Acrobat (PDF) format. If you do not already have Adobe Acrobat Reader software installed on your computer you will need to download the software to open, view and print these manuals. You can download Acrobat Reader from Adobe's website.


Some of the Timer or Controller manuals below are used for multiple products. If the manual for your controller shows a different model on the front page, do not be concerned. Although the instructions are written for another controller, they will still apply to your model.


If the manual you are looking for is not listed here, Contact Us with your information or call (800)231-5117 to request one.
---
---
---
54048 / 54049
In-Line Valve Models
---
---
---
---