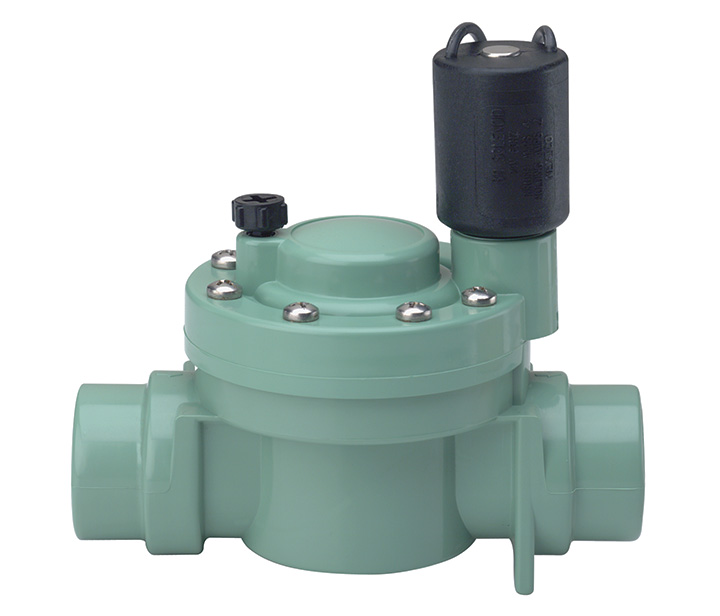 54048 Valves
3/4" In-Line, Automatic (NPT))
Features:
Female-threaded in-line valve.
Smooth flow-through design resists clogging.
Manual external bleed allows for operation without electrical power.
Double-beaded diaphragm ensures long life and low maintenance.
Self-aligning bonnet.
18" solenoid lead wires for easy access and installation.
Note:
Click on the linked heading text to expand or collapse accordion panels.

Featuring a jar-top bonnet for easy access to diaphragm for quick maintenance inspections, this automatic valve has built-in backflow prevention. The built-in prevention is designed to protect drinking and other household water from contamination.
Simple-to-use software allows you to program everything at a computer.
Note:
*redirects you to torodealer.com.