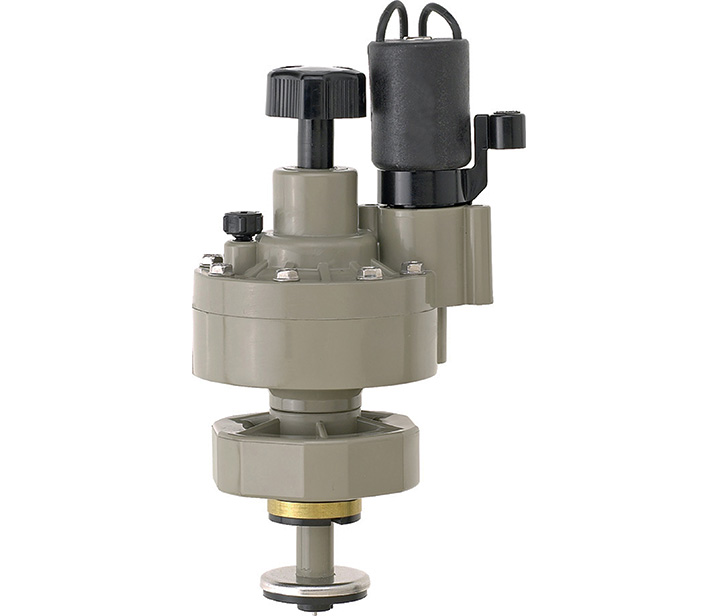 L2010 Adapter for Plastic Valves
1" Automatic
Features:
Converts manual anti-siphon valves to automatic operation.
Flow control allows for precise adjustment after installation.
Manual internal/external bleed.
Note:
Click on the linked heading text to expand or collapse accordion panels.

The Lawn Genie 1" Valve Adapter easily converts manual plastic valves to automatic operation. This valve adapter features internal bleed to turn the valve on at the manifold location for system check-ups or for extra watering, and manual flow control which allows for fine tuning of the amount of water pressure going to each individual zone reducing misting and fogging at the sprinkler and therefore saving water.
Note:
*redirects you to torodealer.com.